Vieux Collège estate
Welcome to the Vieux Collège wine estate located on the commune of Marsannay La Côte in the department of the Côte d'Or. Marsannay known as the golden gate is the first village where officially starts the Côte de Nuits. MARSANNAY covers the communes of Chenôve, Marsannay-la-Côte and Couchey.
Since 2006, Eric Guyard is the manager of the family domain where seven generations succeeded to produce wines of the best quality and also gives a great recognition to local vineyards

An independant winegrowers
Eric Guyard is proud to be an independent winemaker, accountable, professional and dedicated. He grows, produces quality wines, and markets them by his own. The Domain is renowned by Eric's mastery in vinifiying his wines. You are more than welcome to meet us, taste and see by yourself !!
The Independent winegrower's charter
vinifies and ages its wines

bottles its production at his estate

he improves his skills in respecting the tradition

Welcome, leads the tasting et he's pleased to show the result of his work and vineyard
Wines organicaly growns
The estate grows red and white wines and also the well known Marsannay Rosé and quality sparkling wines known as crémant de Bourgogne. The vines are the traditional Burgundy varietals of Chardonnay and Pinot Noir. We are committed to producing only organic fruit without the use of chemicals such as herbicides and fungicides. If needed and always with caution, we only have to resort to copper sulfate treatment that is allowed in organic farming to protect the vineyard against the mildew attack. The aim here is to suceed in great wines all in the respect of the vineyard, and so it requires a great deal of regular effort from vine grower and his team in doing manualy work such as vines disbudding, leaf -thinning, from the Since 2014, the estate is labelled organic farming certifyed by ECOCERT.
Feel free to visit us on our open days once a year or whenever along the year, we'll be happy to share with you a convivial moment around a tasting time.
WINE SELECTION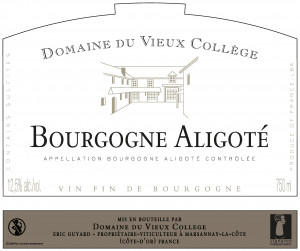 ---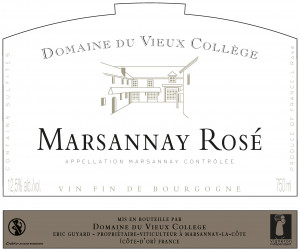 ---
---